Abt Sportsline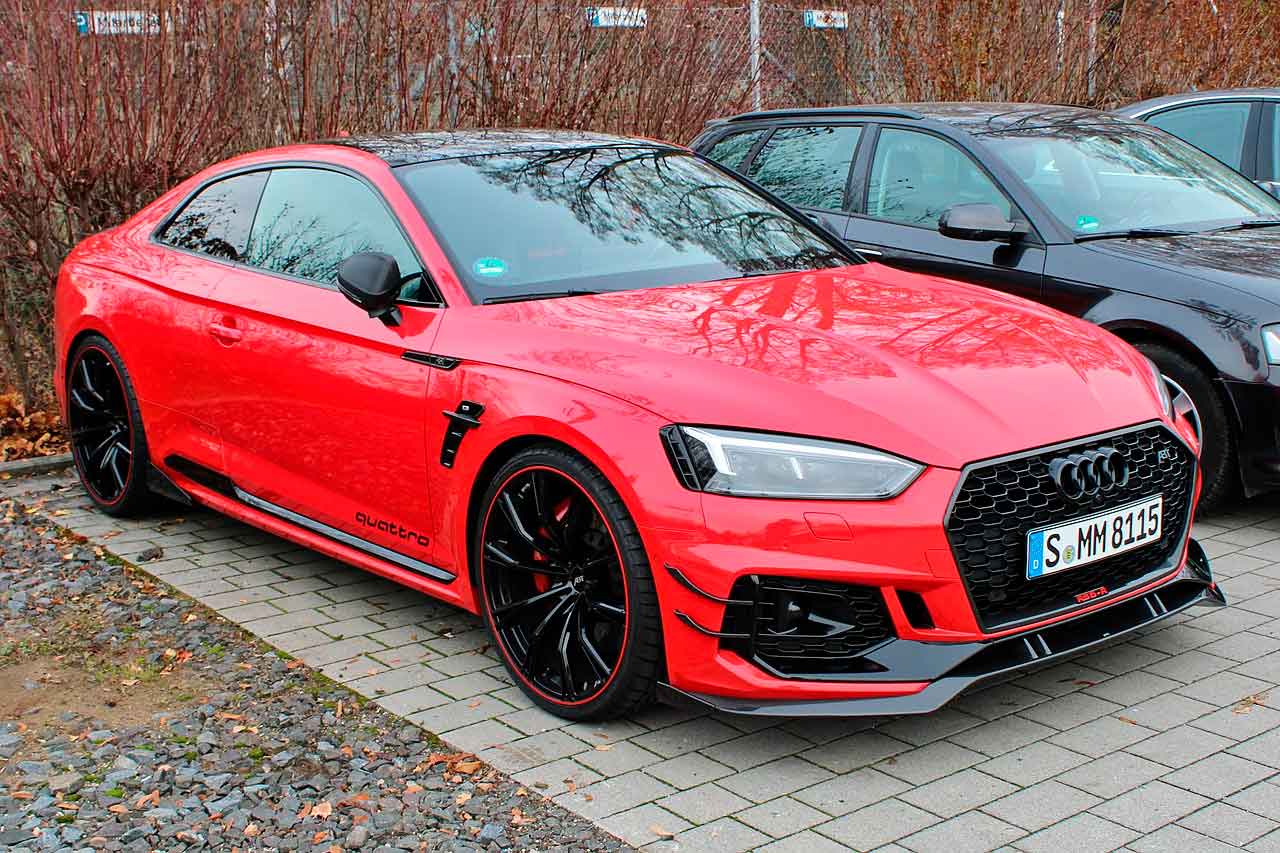 Abt Sportsline is a motor racing and auto tuning company based in Kempten im Allgäu, Germany. ABT mainly deals with Audi and the related primary Volkswagen Group brands—Volkswagen, Škoda, and SEAT—modifying them by using sports-type suspensions, engine power upgrades, lightweight wheels, aerodynamic components and more. It has been active in DTM for more than a decade. After the death of their father Johann in 2003, the company with 170 employees in their headquarters in Kempten was run by the brothers Hans-Jürgen Abt (born 1962, Managing Director) and Christian Abt. Since 2011, Hans-Jürgen Abt has run the company.
Starting in 2014, they run a team under the Audi Sport banner in the FIA Formula E Championship for drivers Lucas di Grassi and Daniel Abt. At the 2014 Beijing ePrix, di Grassi became the first driver to win an open-wheel motorsport race in an all-electric car. Ultimately, the team finished third in the first teams' championship.
History
Johann Abt (20 December 1935 – 11 October 2003), who continued a horseshoeing tradition of his family with motor cars, was a motorcycling and hillclimbing racer for the Abarth factory team until 1970. He is the father of Hans-Jürgen Abt and Christian Abt. He later entered cars with his own team, winning the "Trophée de l'Avenir" and many other series. Johann Abt's father founded the first Abt company in 1896.
In 1991 Abt Sportsline GmbH was founded following "Auto-Abt". The headquarters moved to Daimlerstrasse in Kempten-Leubas and first offered about 3,500 square metres (38,000 sq ft) of space. In October 2002 an extension building was opened offering about 3,000 square metres (32,000 sq ft) extra of work space. Since November 2013 there is a third building giving the Abt Motorsports Department a new home.
In summer of 2011 Abt celebrated their 115th anniversary since the first formation of the company in 1896. About 170 employees are working in the company's headquarters in Kempten, Germany, the products are sold in more than 50 countries worldwide. Since 2011 the Abt Lifestyle GmbH, run by Daniel Abt, organizes events for private or business customers.
Motorsport
After participating in a motorcycle race the company's founder Johann Abt started his racing career and the motorsports career of the company in general. Today Abt Sportsline is one of the most successful motorsports teams and has won several championships in the most important German racing series, like the Super Touring Car Cup (1999), the Deutsche Tourenwagen Masters (DTM; titles in 2002, 2004, 2007, 2008 and 2009) and the ADAC GT Masters (titles in 2009 and 2010). Since 2004 Abt Sportsline is one of the official factory teams of Audi under the name of Audi Sport Team Abt Sportsline.
The most successful year in motorsports for Abt Sportsline was 2009, receiving honors in three racing series at once: the DTM with Timo Scheider, the ADAC GT Masters with Christian Abt and the ADAC Formel Masters with Daniel Abt. In 2013, Daniel Abt was active in the GP2 Racing Series and – beginning in September 2014 – he joined Lucas di Grassi as the second driver in the FIA Formula E Championship, where Abt participates as the only German team so far.
Aftermarket
Abt has taken much of their racing knowledge and adapted it for the street, making the company a successful tuner for the full Volkswagen Group line of products.
Si continuas utilizando este sitio aceptas el uso de cookies. más información
Los ajustes de cookies de esta web están configurados para "permitir cookies" y así ofrecerte la mejor experiencia de navegación posible. Si sigues utilizando esta web sin cambiar tus ajustes de cookies o haces clic en "Aceptar" estarás dando tu consentimiento a esto.