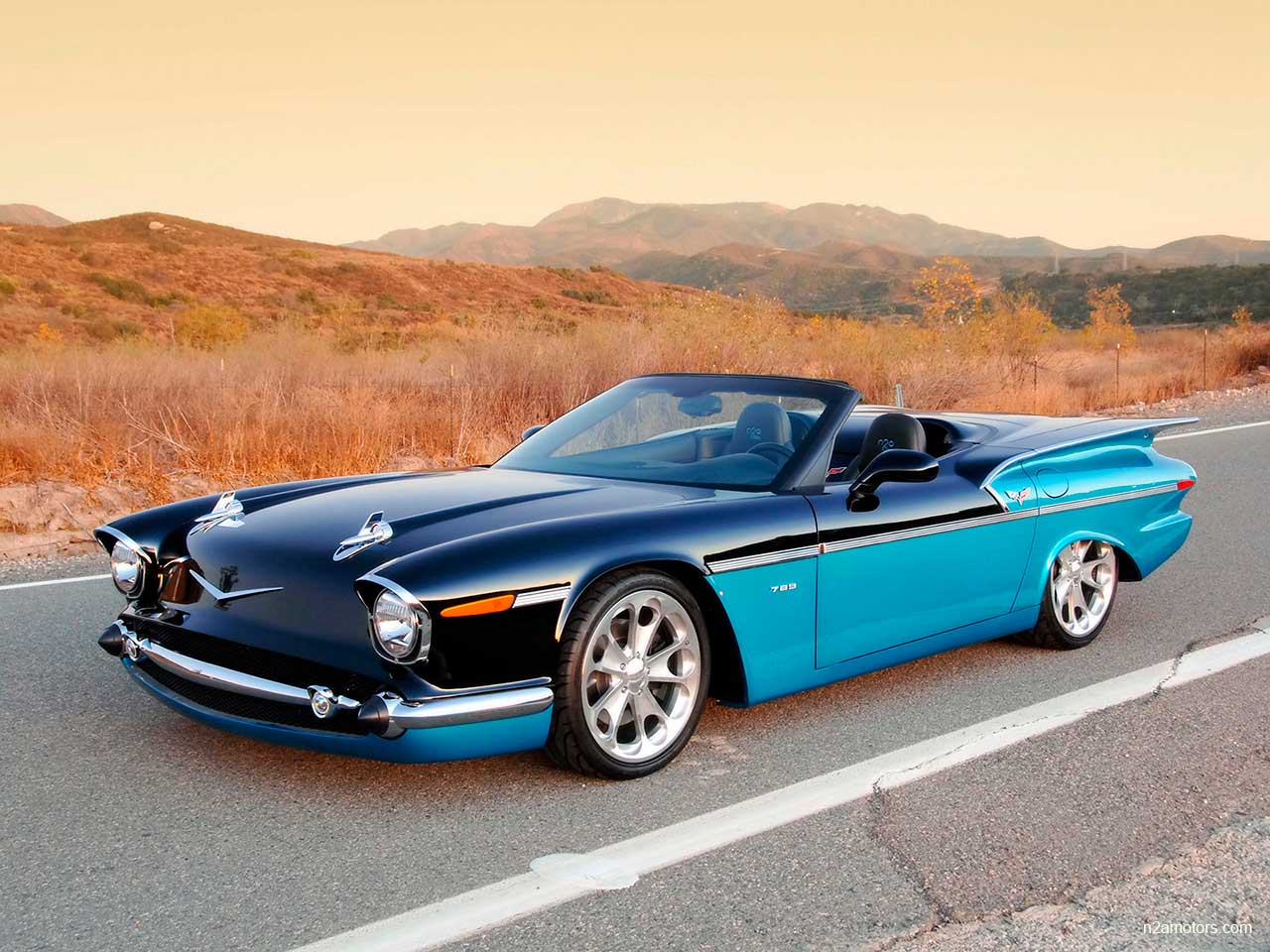 N2A Motors 789 (2007)
N2A Motors is a California-based custom auto manufacturer and car factory specializing in designing, engineering and building prototype, concept and limited production vehicles for OEMs, corporations, movies, and private owners. The N2A moniker is an abbreviation of "No Two Alike," which refers to the company's policy of building truly unique vehicles for each and every customer.
Our vision at N2A Motors is to take everything that we love about vehicles from the past, present and future and build them into new vehicles with state-of-the-art performance, safety, and reliability.
Our elite team of engineers is only limited by the possibilities of YOUR imagination, so there is really only one thing that you can predict about N2A Motors: We will continue to craft incredible, high-performance vehicles, and out of all of these beautiful vehicles that we create, there will be No 2 Alike.
Our principles of design are based on Art and Engineering. The "Art" of N2A's design denotes the purity of the discipline in the quality.
The "Engineering" of our cars is rooted in an American classic, the Corvette.
The Corvette has been a performance icon for more than 50 years, so we use this undeniable track record as the foundation for our vehicles' automotive development.
Together, through innovative design and American engineering, N2A is revitalizing American coachbuilding from concept to pavement. Our production facility not only houses our industry experts, but features innovative technology, and cutting-edge equipment that allows for the quality of the product, flawless execution, and expedited production schedules.
Credits:
N2A Motors models:
Si continuas utilizando este sitio aceptas el uso de cookies. más información
Los ajustes de cookies de esta web están configurados para "permitir cookies" y así ofrecerte la mejor experiencia de navegación posible. Si sigues utilizando esta web sin cambiar tus ajustes de cookies o haces clic en "Aceptar" estarás dando tu consentimiento a esto.