D3 Group is a GM Officially Licensed Tuning Partner for Cadillac Automobiles.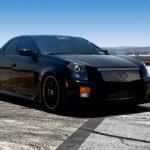 D3 CADILLAC INTRODUCES NEW 2008 D3 CADILLAC CTS-V PERFORMANCE EXTERIOR PACKAGE
Exquisitely Designed Styling Integrate Seamlessly and Aid Performance of D3 Cadillac CTS-V
(Signal Hill, … Read more "
Si continuas utilizando este sitio aceptas el uso de cookies. más información
Los ajustes de cookies de esta web están configurados para "permitir cookies" y así ofrecerte la mejor experiencia de navegación posible. Si sigues utilizando esta web sin cambiar tus ajustes de cookies o haces clic en "Aceptar" estarás dando tu consentimiento a esto.