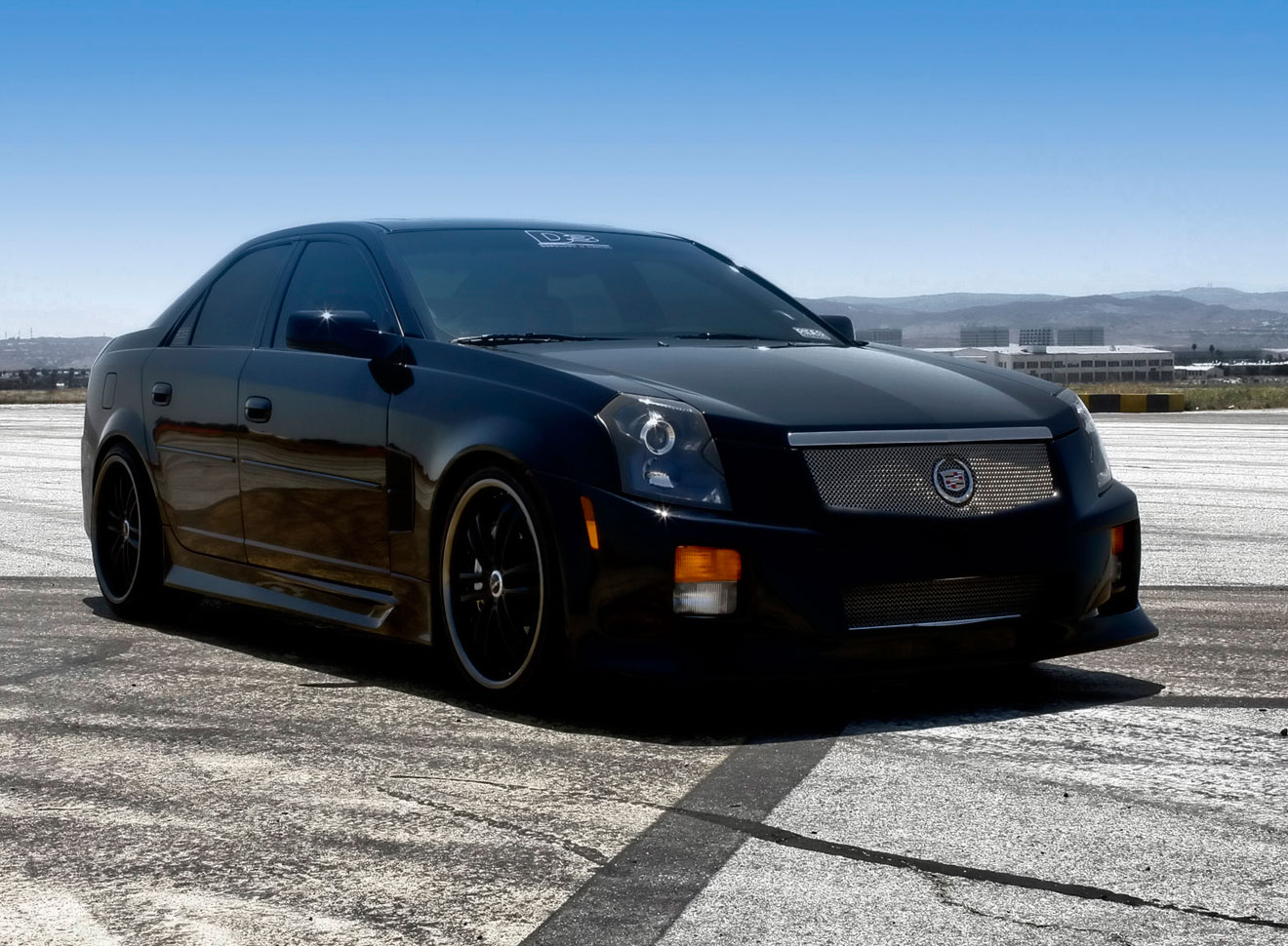 D3 CADILLAC INTRODUCES NEW 2008 D3 CADILLAC CTS-V PERFORMANCE EXTERIOR PACKAGE
Exquisitely Designed Styling Integrate Seamlessly and Aid Performance of D3 Cadillac CTS-V
(Signal Hill, California – May 6, 2008)
D3 Cadillac, leading supplier of Cadillac high-performance and styling components announces the new D3 Cadillac CTS-V Performance Exterior Package.
These bold exterior enhancements are exquisitely designed to integrate seamlessly with the striking lines of the CTS; and provide functional advantages to improve performance.
The front grill has a unique jewel-like cut on the stainless steel wire mesh that signifies performance & class.
The additional openings in the front fascia provide more air flow to the cooling system, which is an important benefit when additional D3 performance enhancements are added.
Brake cooling is double that of factory cars by additional brake duct pickups on each side of the front fascia. Also on the front fascia is an angled edge designed to provide just the right amount of down force without adding much drag.
Moving to the side of the car, D3's side skirts give the car a more finished and aggressive look while maintaining the styling from front to rear.
At the back of the car, the rear deck lid and rear roof spoilers blend in seamlessly while keeping the air stable off the back of the car at Autobahn or track speeds.
Completing the look and adding to air stability at the back, the rear lower diffuser helps keep air uniform while passing under the vehicle. This prevents air from curling up behind the car at speed, diminishing rear end lift.
In summary, D3 Cadillac's 2008 CTS Performance Exterior Package not only looks like it came from the factory; it transforms the look of the car and provides true functional benefits that complement the amazing performance
Package Components include:
• Front Fascia Upgrade
• Stainless Steel Wire Mesh Grill
• Front Fender Vent Upgrade
• Side Skirt Upgrade
• Rear Roof Spoiler Upgrade
• Rear Lower Diffuser Upgrade
• Rear Deck Lid Spoiler
(from D3 Press Release)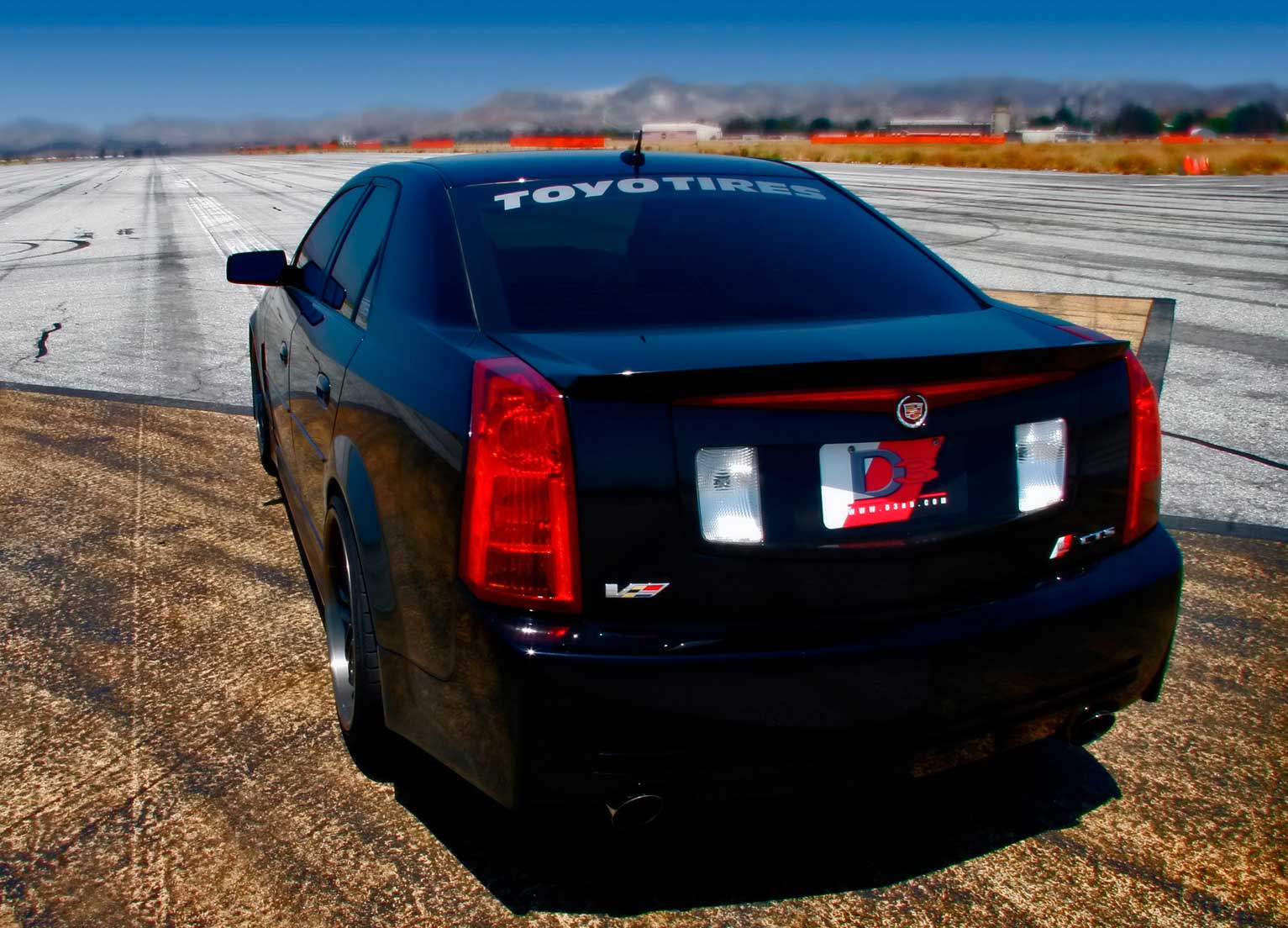 Image Credits – D3 Research & Design
POWER - CONTROL - PERFOMANCE

-
-
-
-
-
-
-
-
-
-
- 2007
-
-
-
-
-
-