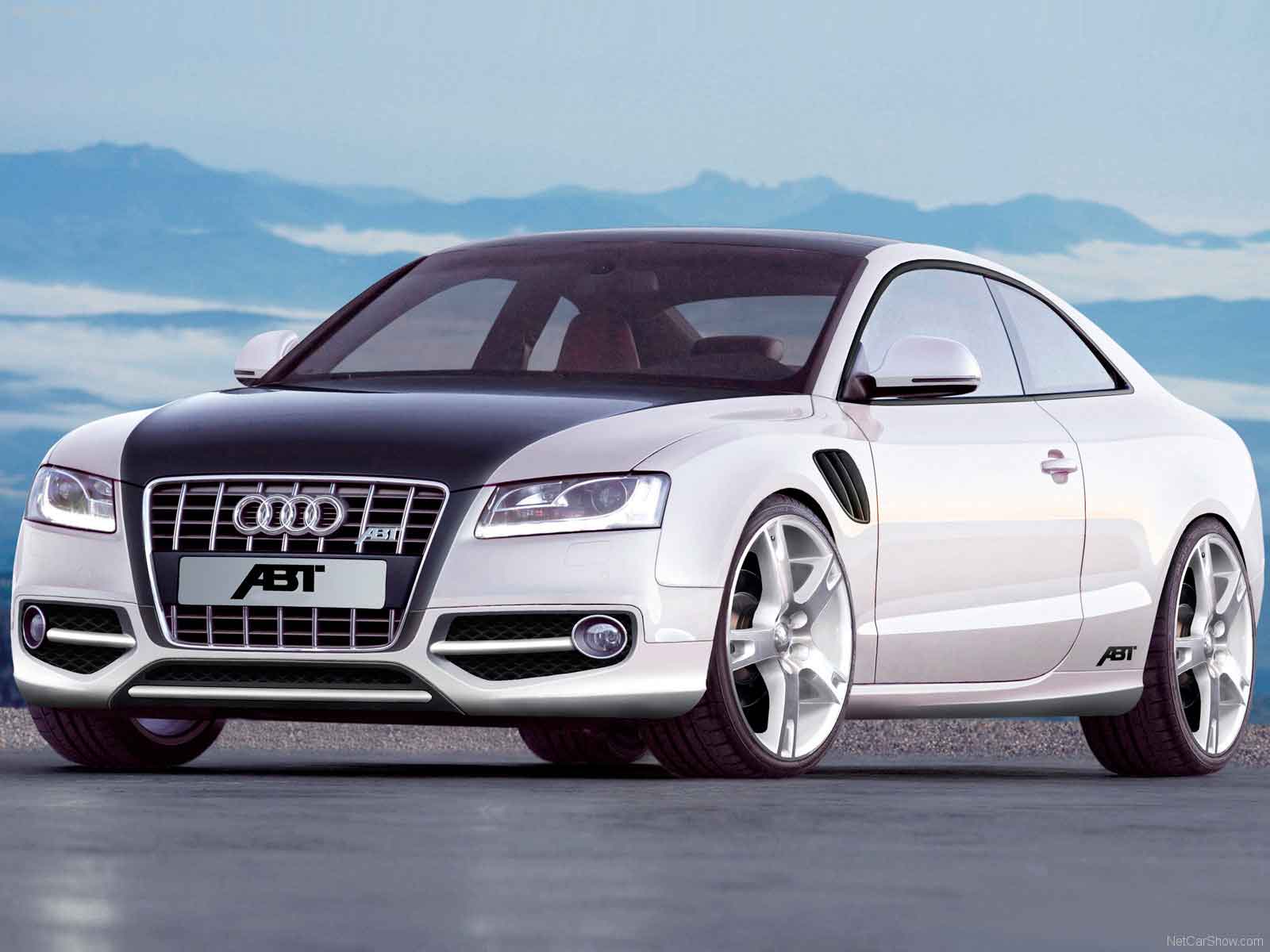 Unobtrusive design and powerful appearance – this is what the Abt Audi AS5 stands for.
With a discerning eye on the detail Abt enhances the elegant Audi Coupe with its breathtaking, pleasing contours and the stretched flanks. The team from Kempten has managed to upgrade the unique vehicle without changing its character. With the two colored paint and the Abt body kit, the AS5 appears like a mannequin in an extravagant designer tailor-made suit. The front skirt, in which a grid element accents the front fog lights and the single-frame grill, the strikingly curved lateral parts, the fender insets and the gill-shaped air inlets form a shapely unit. The Coupe is a unique and beautiful car, no matter from which perspective. The rear skirt inset with the diffuser excellently harmonizes with the 4-pipe rear muffler, together with the perfectly designed rear spoiler it accentuates the rear of the vehicle. As ideal complement,
Abt recommends the new BR wheel in 20 inch. With its superposed spokes, the wheel seems to rapidly move forward although it is standing still.
The Abt Audi AS5 is not only optically a real sports car. In Essen it is presented with the powerful 3.0 TDI engine which, thanks to Abt Power S, now brings 300 HP (221 KW) onto the road instead of the serial 240 HP (176 KW). The torque of 600 Nm is getting free at already 2400 rpm and provide for shear force in all situations. Also impressive is the acceleration of the self-igniting engine. Exactly 5.3 seconds needs the car from standing still to 100 km/h, the top speed is 264 km/h – values which suit to a sporty Coupe like the Abt AS5. In order that the impressive power remains controllable, Christian Abt, motor sport professional, excellently adjusted the Abt thread sports suspension in detail. And the Abt brake system with discs 380 millimeters diameter powerfully grips.
POWER - CONTROL - PERFOMANCE

-
- 3.0 Liter Diesel V6 TDI
-
- 296 HP
-
- 5.3 sec
-
-
-
- 164 mph
- 2008
-
-
-
-
-
-