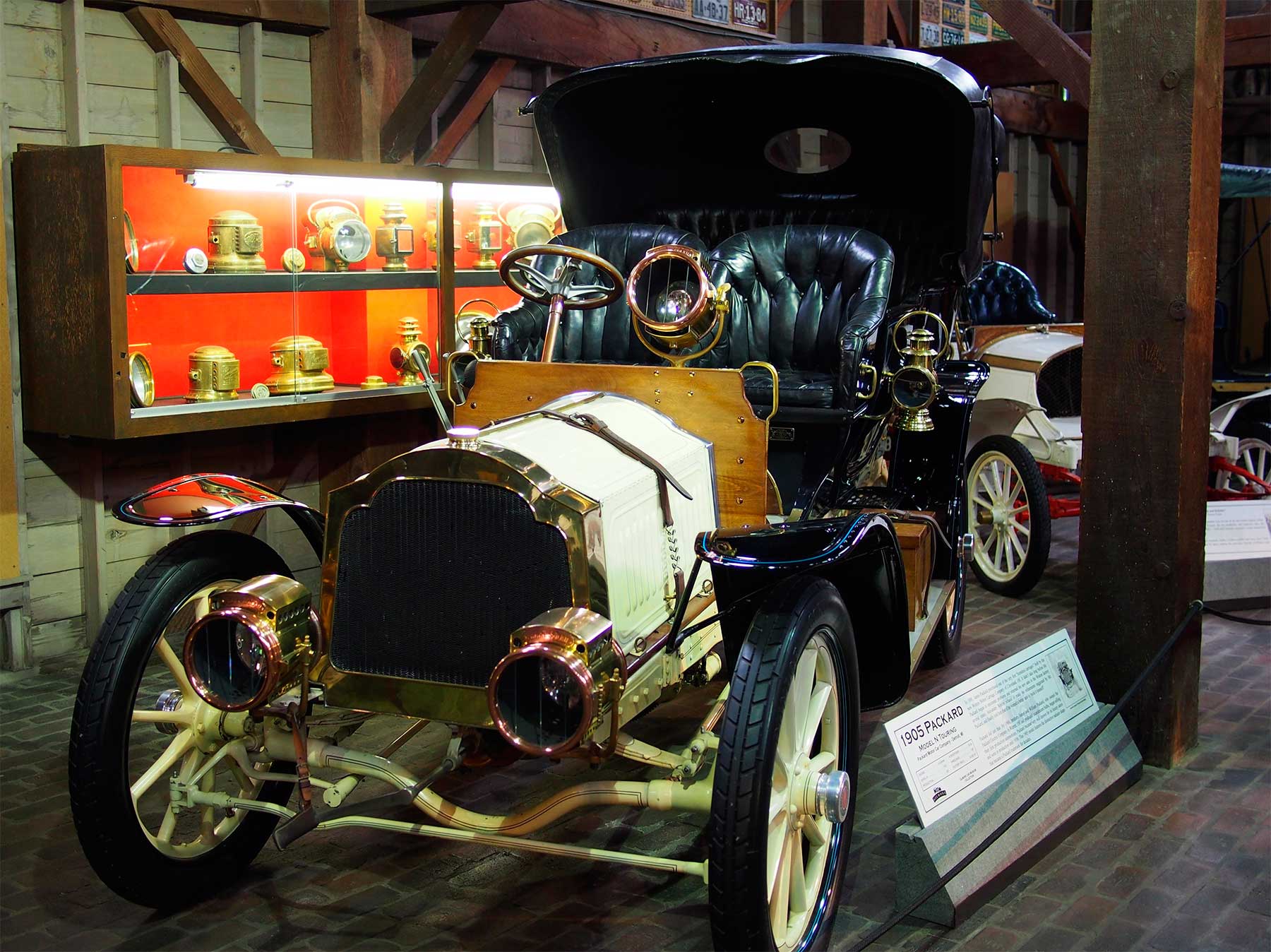 In 1905 Packard introduced its Model N. This 4-cylinder engine could achieve 28 hp, six more than the previous year's model L, and featured the distinctive radiator shape that became a Packard trademark for decades. This year, Packard expanded their body style options offering the Model N in Runabout, Touring, Tonneau, Brougham, and Limousine. These body styles ranged from $3400 to $4600.
The Model N was the beginning of Packard's new body styles. A Detroit single-jet carburetor with auxiliary automatic inlet and warm water jacket was a new feature.
The tonneaus were now double side entrance instead of the rear-entrance. Standard equipment included two side oil lamps, one rear oil lamp, brackets for headlights, complete tool kit, tire repair kit, front and rear storm aprons.
403 united total Packard production for 1905.
Photo: F. D. Richards from Clinton, MI [CC BY-SA 2.0], via Wikimedia Commons
Packard (1905)
Model/Name
Brougham Coupe
Tonneau
Runabout
Limo
Touring
POWER - CONTROL - PERFOMANCE

- $3,600 (1905)
- L-head 4 cylinder, 256.7 cu. in.
- Normal
- 28 HP
-
-
- 2300 lbs
-
-
-
- 1905
- Wheelbase: 107"
-
-
- 34.5" x 4"
-
-