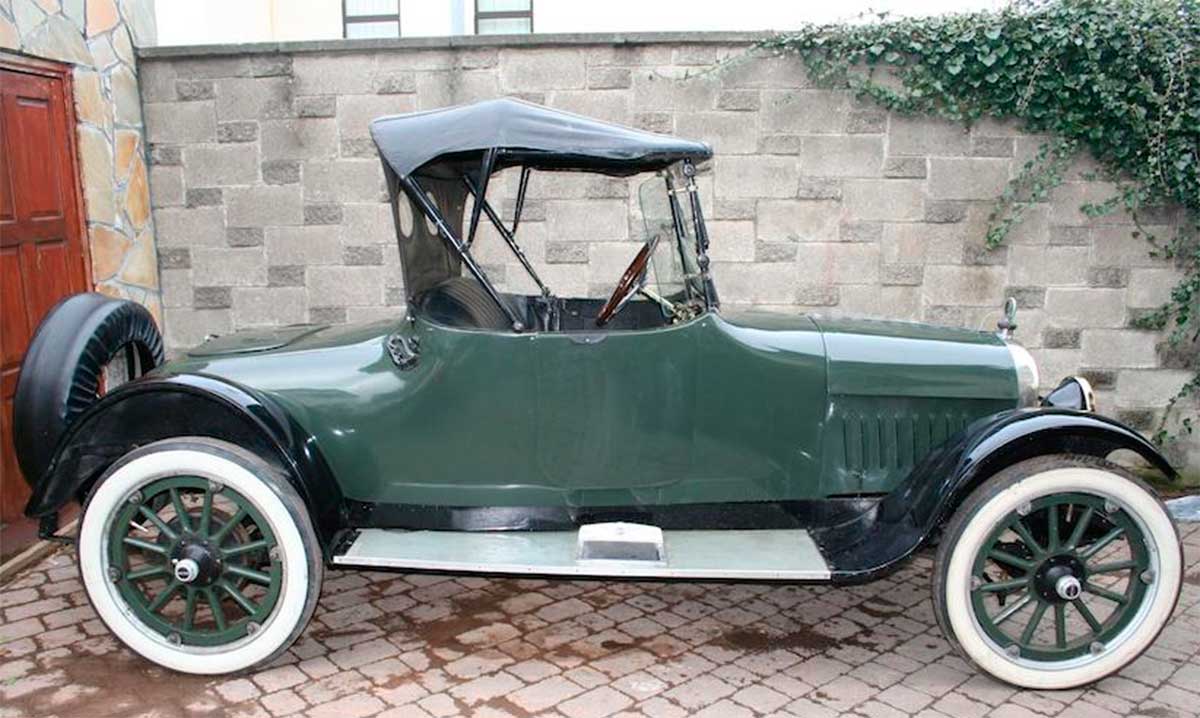 Better engine manifolding and new cooling fan were the chief merits of the 1918 Oakland Model 34-B. New features found in the engine included aluminum pistons and redesigned connecting rods. Standard equipment included a one-man folding top with detachable side curtains, a footrest for easy operation of accelerator pedal, and an oil-pan-mounted oil gauge.
The dashboard instrumentation included amp, oil pressure and fuel-level gauges, as well as an odometer and trip odometer. A power tire pump was also featured.
Estimated calendar year production for Oakland in 1918 totaled 27,757 cars.
This left-hand drive Model 34B had been on display at the Charlie Sens Antique Automobile Museum in Ohio before being acquired for the Kent, UK-based Dick Van Dyck Collection in 1998.
ENGINE:
Model 111 Northway OHV six-cylinder. Bore & stroke: 2-13/16 x 4-3/4 in. Displacement: 2.900 cc. Horsepower: 44 HP. Water-cooled.
TECHNICAL:
Jacox irreversible screw-and-double half-nut steering gear, tubular propeller shaft, Northway cone-type clutch in unit with a three-speed selective sliding gear transmission, heating box induction system that utilized exhaust gases to preheat incoming mixture, cup-and-cone ball bearings on wheel spindles.
Remy two-unit starting and lighting system; Prestolite three-cell, six-volt battery, bi-plane-type fan in unit with water pump driven by camshaft-activated V-belt, Oakland-Stewart vacuum fuel delivery system. Fuel tank: 49 liters.
Image: bonhams
POWER - CONTROL - PERFOMANCE

- Sold for € 10,680. Hendon, RAF Museum 2008
- 6 cylinders - 2.900 cc
- Normal
- 44 HP
-
-
-
-
-
-
- 1918
-
-
-
-
-
-