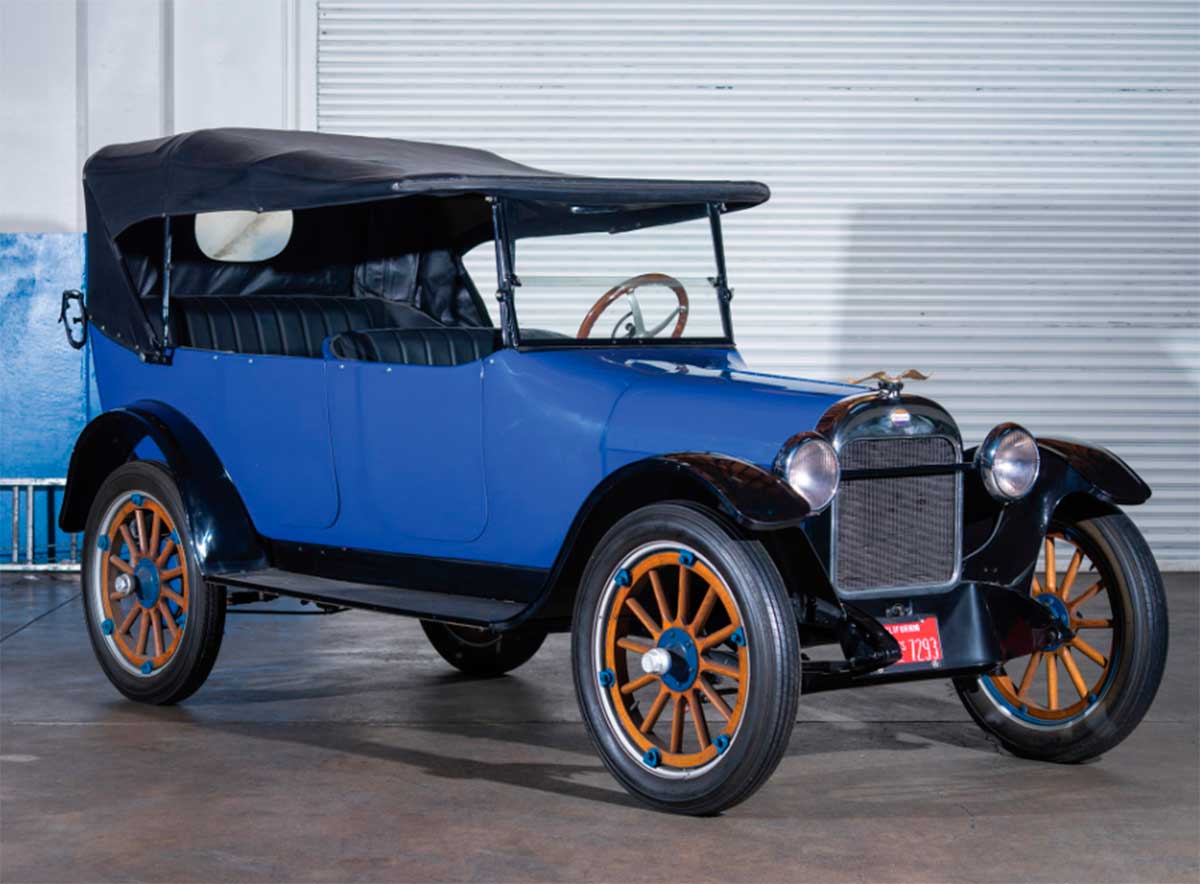 44 hp, 2900 cc. Northway L-head inline six-cylinder engine, three-speed manual transmission, solid front axle, full floating rear axle, and rear-wheel drum brakes. Wheelbase: 2844 mm.
Better engine manifolding and a new cooling fan were the chief merits of the 1918 Oakland Model 34-B.
New features found in the engine included aluminum pistons and redesigned connecting rods. Standard equipment included a one-man folding top with detachable side curtains, a footrest for easy operation of accelerator pedal, and an oil-pan-mounted oil gauge. The dashboard instrumentation included amp, oil pressure and fuel-level gauges, as well as an odometer and trip odometer. A power tire pump was also featured.
Factory price in 1918 was 1.185 dollars
Image: rmsothebys
POWER - CONTROL - PERFOMANCE

- Sold for $13,200 Offered from the Jules Barsotti Collection
- 6 cylinders in line - 2.900 cc
- Normal
- 44 HP
-
-
-
-
-
-
- 1918
-
-
-
-
-
-