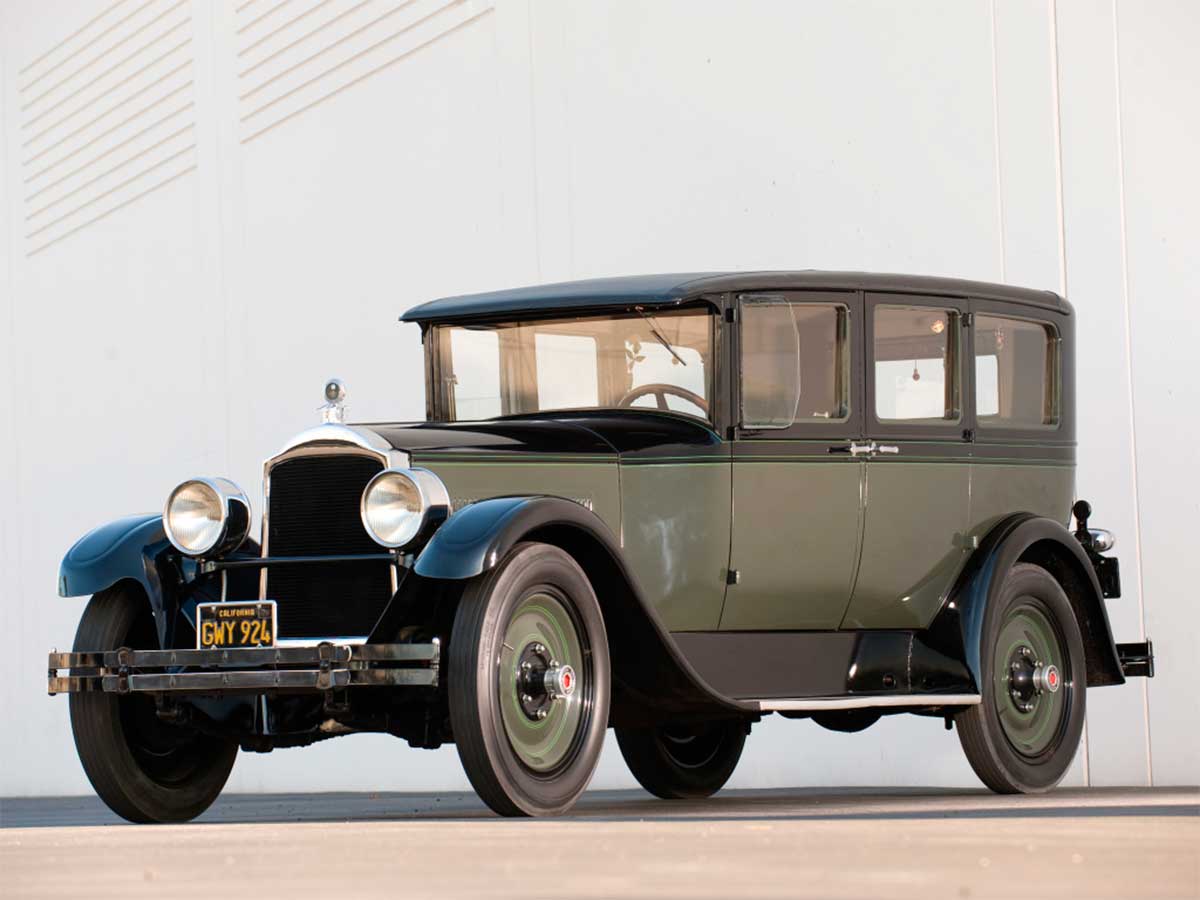 The Fourth Series six-cylinder Packard, now called simply "Six," was introduced in August 1926. The engine benefited from a new "Turbo-Head" with redesigned combustion chambers that boosted horsepower to 81.
New aluminum pistons and a redesigned intake manifold contributed to the improved performance. They were also the first production automobile with a hypoid differential, which allowed for a lower ride height.
The "Six" was really hitting its stride, outselling model "Eights" four to one and resulting in a four-month waiting list.
The total production of the "Six 433" in 1927 was 10,934 units.
Photo: Z.Patera Auta5P, Sraz HV Chomutov 2016+2014+2008 + archiv Auta5P
POWER - CONTROL - PERFOMANCE

- $2,885 (1927)
- 4730 ccm - 6 cylinders in line
- Normal
- 81 HP at 3200 rpm
-
-
- 4134 lb
- 3M
-
- 75 mph
- 1927
- Wheelbase: 133 in
- Four-wheel drum brakes.
-
- 33 x 5.7
-
-