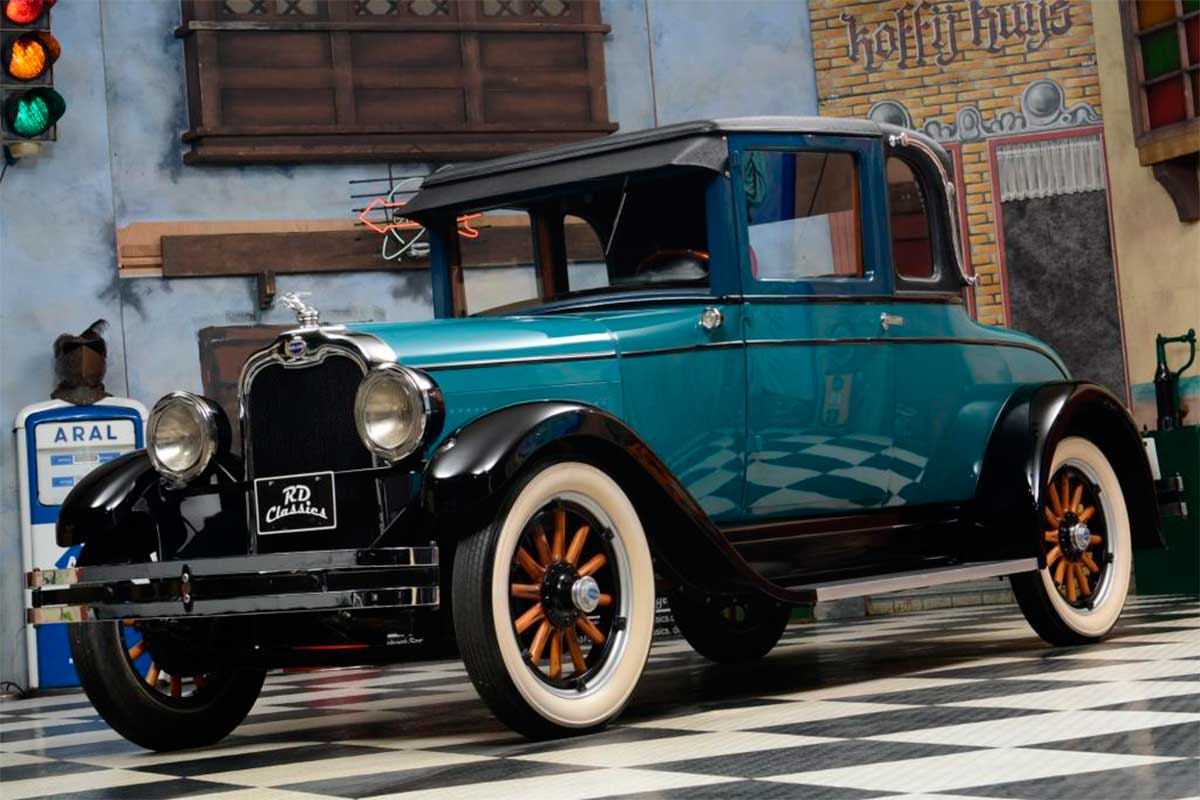 The Closed-body Oaklands 6-54C had new styling with attractive twin belt moldings, a new headlight design, and a tie-bar linking the lights in front of the radiator.
In late autumn, the rear Windows on the Landau sedan were converted from an oval design to a 'D' shape.
In February 1926, a handsome long-deck Sports Roadster was added to the line. Its equipment included step-up fenders, a rumbleseat, a golf bag compartment, windshield wings, front bumpers, rear fender guards, and other deluxe features.
Standard equipment on basic models included an air cleaner, an oil filter, wood-spoke artillery wheels, a speedometer, an oil pressure gauge, automatic windshield wipers, door locks, window lifts, tools, a tire pump, and a jack.
Oakland Model 6-54C model-year production (July 2, 1925, to June 17, 1926) totaled 58,827 cars.
ENGINE: L-head six-cylinder. Bore & Stroke: 2-7/8 x 4-3/4 in. Displacement: 185 cid. Compression ratio: 5.0:1. Horsepower: 44 at 2600 rpm. Water-cooled.
TECHNICAL: Harmonic balancer built into crankshaft; full-pressure oiling system.
CHASSIS: Wheelbase: 113 in., 30 x 5.25 balloon cord tires, semi-elliptic front and rear springs. Brakes: 12-3/8-in. external contracting brakes on all four wheels.
OPTION: Steel disc wheels.
HISTORICAL: In June of 1926, approval was given to build the new 'Daylight Plant' for the assembly of 1,000 Pontiacs and 600 Oaklands per day.
Image: rdclassics.com
POWER - CONTROL - PERFOMANCE

- 1.125 $ (1926)
- Six-cylinder L-head - 3033 cm3.
- Natural
- 44 HP
-
-
-
- 3 speed Manual
-
-
- 1926
-
- Mechanical brakes on all four wheels.
-
-
-
- Semi-elliptic leaf springs. De Dion axle.