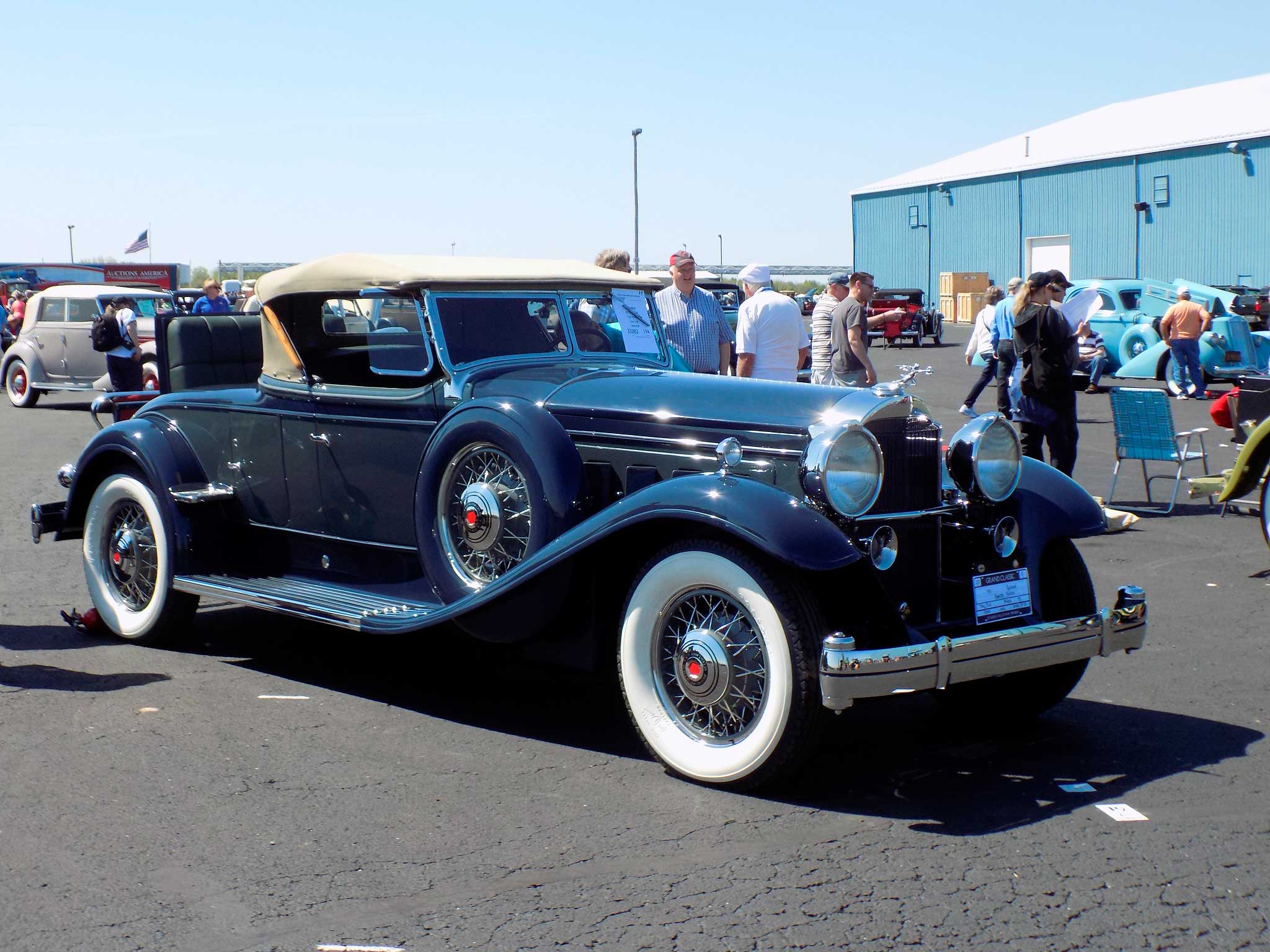 Engineering changes for the Standard Eight were used on the larger eights, its horsepower now up to 120. The former "Custom" designation was dropped, both 840 and 845 now called DeLuxe.
Packard De Luxe Eight Roadster is one of the 840 range of cars from Packard. Has a 2 door roadster body style with a front mounted engine powering the rear wheels.
It is powered by a naturally aspirated engine of 6.3 litre capacity. This unit features side valve valve gear, 8 cylinder layout, and 2 valves per cylinder. It develops 120 bhp (89 kW) of power. A 4 speed manual 'box supplies the power to the wheels.
2,035 units of this model were manufactured at a price of $3,490.
Photo: Greg Gjerdingen – Flickr
POWER - CONTROL - PERFOMANCE

- $3,490 (1931)
- 6.306 cm3 - 8 cylinders and 2 valves per cylinder.
- Normal
- 120 HP
- 19 hp/litre
-
-
- 4-speed manual gearbox
-
-
- 1931
- 5131 mm x 1826 mm x 1702 mm - Wheelbase: 3569 mm
-
-
- 19 x 7
-
-