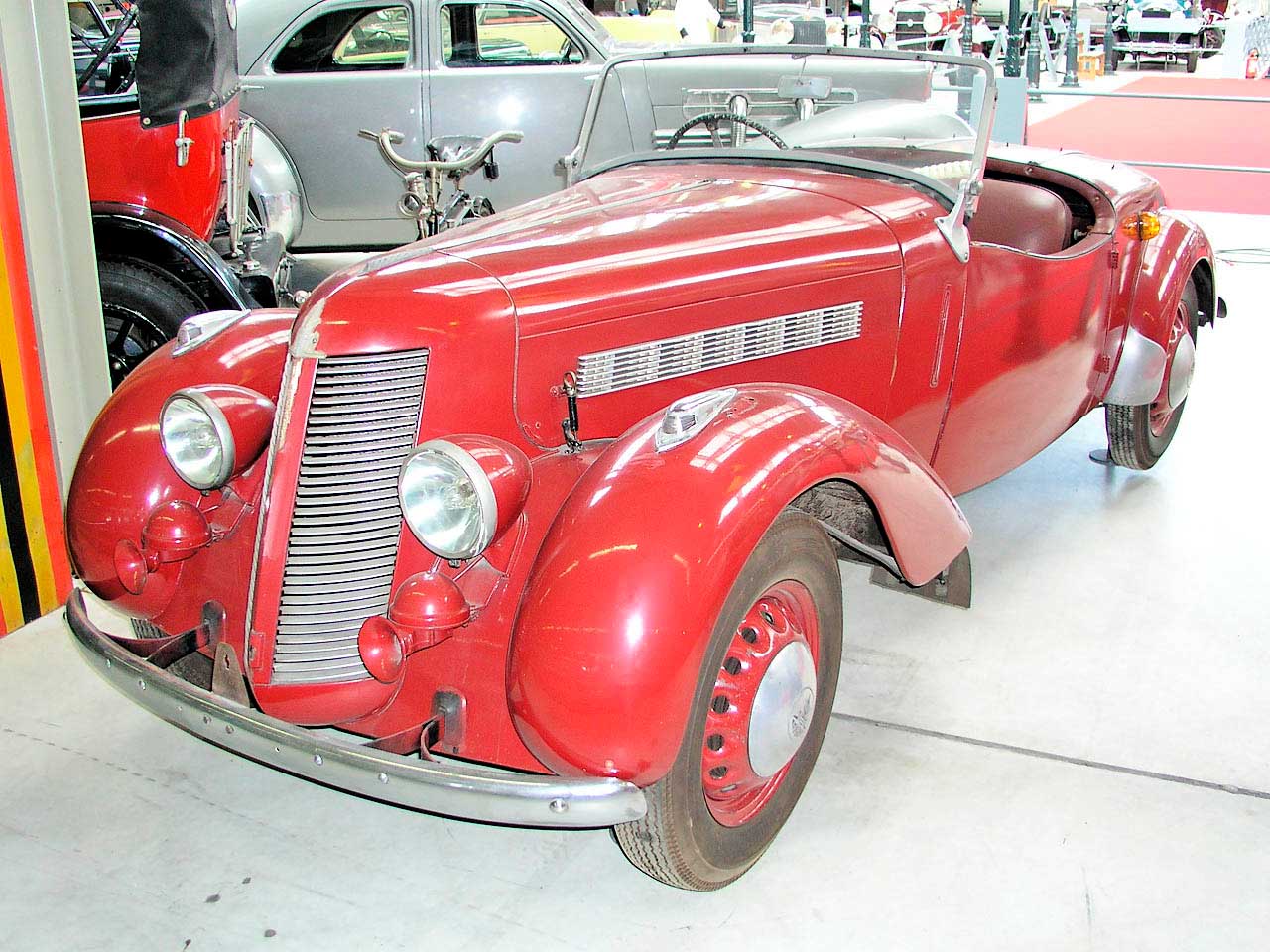 In August 1947, Imperia relaunched the manufacture of a model of its own design, the TA-8. It is a front-wheel drive similar to the pre-war models but the German Adler engine, which has become unavailable, is replaced by a Hotchkiss mechanism.
Imperia acquired in Paris the stock of engines that were initially intended for the Amilcar Compound. It is a 1340 cm³ (65 x 95 mm) in-line 4-cylinder engine with 45 hp and a three-gear transmission.
The TA-8 is available with three different body styles: two-door sedan, four-seater luxury convertible and two-seater Sport roadster. About a hundred units were manufactured until 1949. The TA-8 was the last Belgian private car.
Image Imperia TA-8 Sport: André Ritzinger [CC BY 3.0], via Wikimedia Commons
POWER - CONTROL - PERFOMANCE

-
- 1340 ccm - 4 cylinders in line
- Normal
- 44 hp at 4000 rpm
-
-
- 2116 lb
- 3 gears
-
- 75 mph
- 1948
- 4250 mm x 1470 mm x 1520 mm
-
-
-
-
-