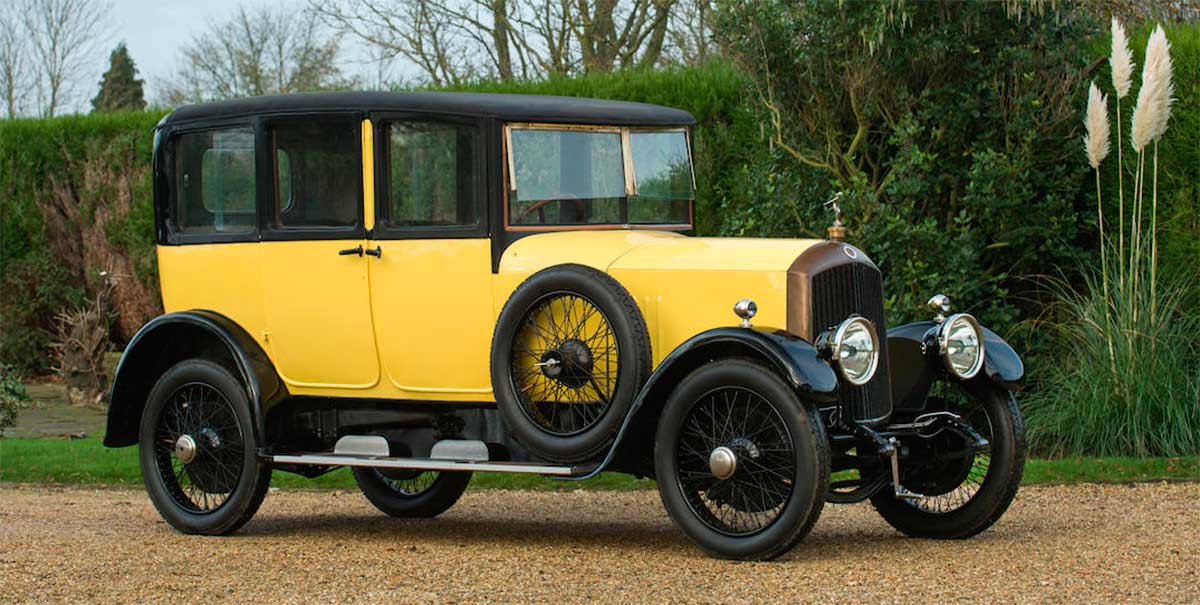 La Buire built a range of four-cylinder cars including a 13.6-litre Leviathan, one of which was driven in UK hill climbs by Joseph Higginson.
La Buire's UK importer was Hollingdrake of Stockport, Cheshire. Hollingdrake made their own bodies up to circa 1924 before subcontracting the work to close neighbours, G. W. Smith, and this car carries Hollingdrake's plaque on the body.
Peter Price sold the car to the previous owner, Bob Danaher, following whose death it was purchased as an unrestored project by Kingsley Curtis.
Restoration commenced around 2007, the bodywork renovation being undertaken by Nick Paravani with woodwork by David Friswell and mechanical refurbishment by Peter Barber-Lomax (invoices on file). Over the past 18 months, the car has had extensive restoration work at Ashridge Automobiles to return it to roadgoing condition with bills on file for this recent work coming to £6,500. This included restoration of the fuel tank and pipes; overhaul of the carburettor and 'Autovac', resetting and adjustment of magneto; machining and fitting of dash panel; engine and gearbox work; and a full rewire including ammeter, dynamo, regulator, front and rear lights, sidelights, brake switch, battery master switch and twin interior lights.
Work was also begun on the interior including staining and varnishing the roof, restoration of the door cards, and fitting carpet throughout with binding. This rare and incredibly charming motorcar is eligible for VSCC (Vintage Sports Car Club) events and spent 14 years with its previous keeper. Most recently the car has undergone a huge amount of work to ensure its running properly, and to present it in the condition you see today.
Photo: bonhams
– http://www.silverstoneauctions.com/1924-la-buire-12a-saloon [archive]
POWER - CONTROL - PERFOMANCE

- £ 9,200 (Sold)
- 4 cylinders, 2,860 cm3
-
-
-
-
-
-
-
-
- 1924
-
-
-
-
-
-